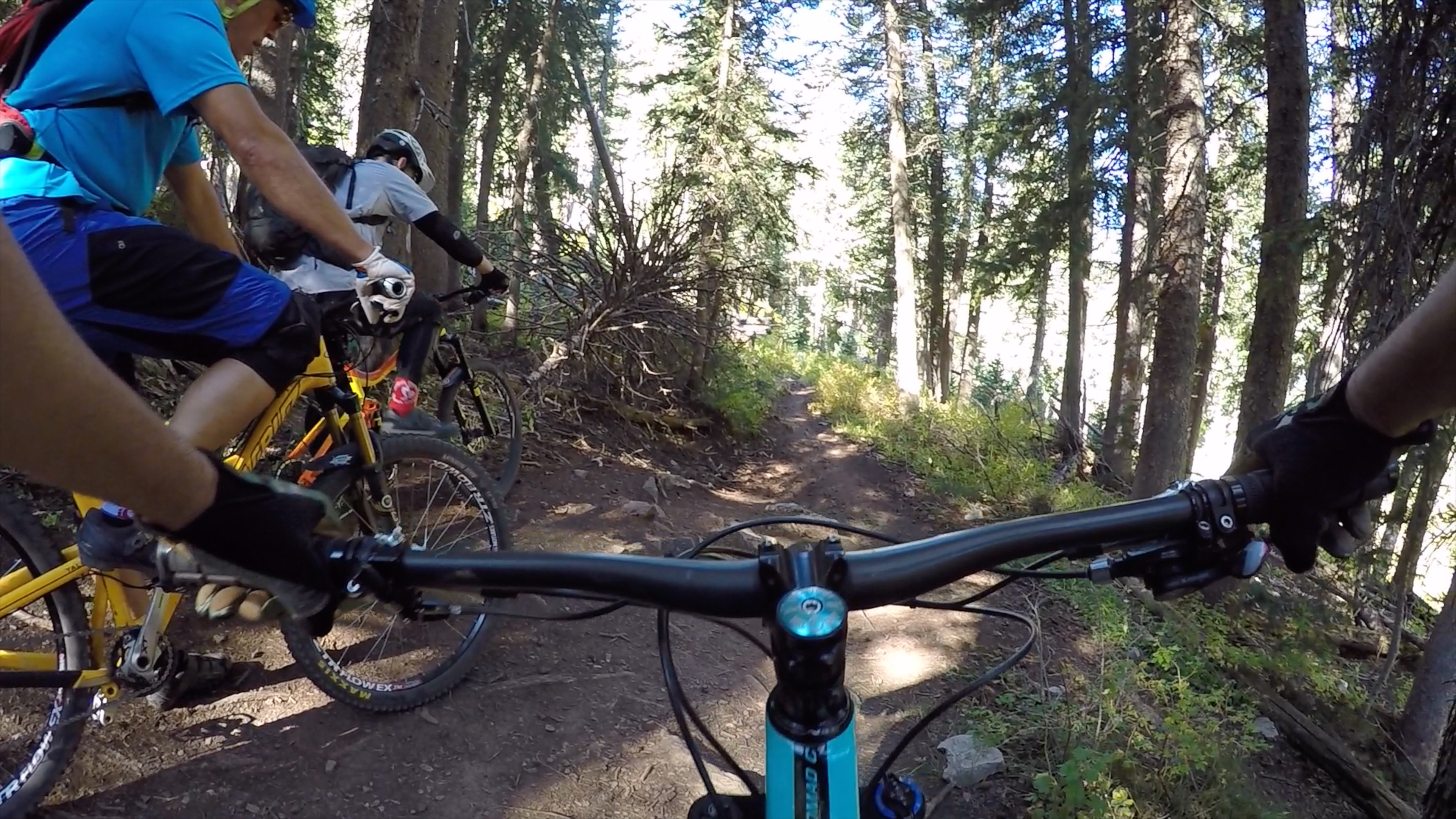 When people think mountain biking and Moab, thoughts are often filled with slick rock playgrounds, red sand and technical rocky climbs and descents.
However, a short drive into the La Sals leaves you at the trailhead of the critically acclaimed Whole Enchilada, which plummets 7000 ft. over 26 miles from high alpine terrain to the Colorado river far below. The opportunities do not end there with over 100 miles of trail and more scheduled to be built fast flowing single track abounds in the La Sals and are available to riders of all skill levels.
Each of our yurts have been strategically placed at or near trail heads to put you right at the starting gate and maximize your daily shredding potential. Spend a day riding from our Gesyer Pass Yurt, enjoy classic alpine trails like Moonlight Meadows and Burro Pass. Traverse high meadows and quaking aspens, relax by cool mountain lakes and feast on epic views of the canyons below. Then descend to Jimmy Keen Flat located midway down the Whole Enchilada where our yurt is situated right off the newly constructed Jimmy Keen loop.
Enjoy riding through pinon juniper forest and the high desert red rock while still enjoying the cooler temps of the high plateau. Finish your trip by descending Porcupine Rim to the Colorado River and Moab or return to the beginning and choose your own adventure all over again.
For more information about biking in the La Sals please visit:
USFS – Biking info
Moab Area Travel council – http://discovermoab.com/