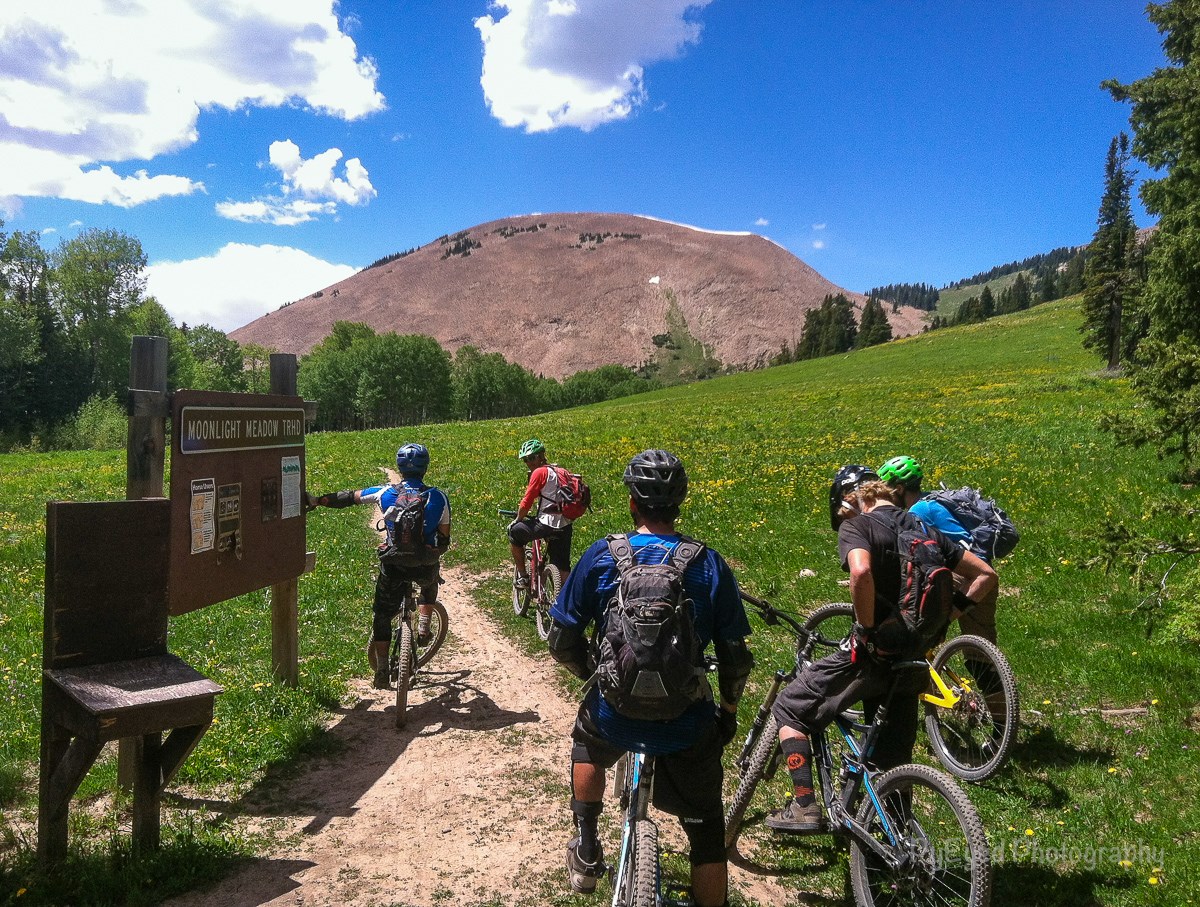 The La Sal Mountains and the Manti-La Sal National Forest are a wonderful high elevation retreat located just south East of Moab Utah.
Offering respite from the hot desert below, recreation opportunities abound in the cool alpine climate. Including miles of trail for hiking, biking, horse riding and OHV users. Rock climbers, backpackers, peak baggers, hunters and anglers also enjoy many options.
Recreation does not stop when the snow falls. Winter users find solace in miles of groomed trails for cross country skiers and endless terrain for the adventurous backcountry tourer. Snowmobiling, snowshoeing and fat biking also enjoy near endless opportunities. Situated near the Colorado Utah border the La Sals rise to over 12,000 ft. and offer unparalleled views of the Colorado plateau. From any of the 14 summits including Mt Peale the highest at 12,721 ft. you can observe the peaks of the San Juan Mountains to the East in Colorado, the Henry Mountains far to the west and the vast labyrinth of red rock canyons within Canyonlands and Arches National Parks far below.
For more information about the La Sal Mountain and the recreation opportunities in and near the Moab area please visit:
Utah Division of Wildlife Resources – http://wildlife.utah.gov/
USFS – http://www.fs.usda.gov/main/mantilasal/home
Moab Area Travel council – http://discovermoab.com/